About
Artistry showcases the work of emerging and established artists from Minnesota and surrounding states. Each year, we curate 14 exhibitions that span a wide continuum of media and subject matter in two galleries in the Bloomington Center for the Arts, drawing 40,000 to 55,000+ visits. The galleries are open seven days a week and exhibitions are always free, making them accessible to a large and diverse audience. We offer a welcoming and friendly environment that encourages gallery visitors to explore and learn about artists and the creative process.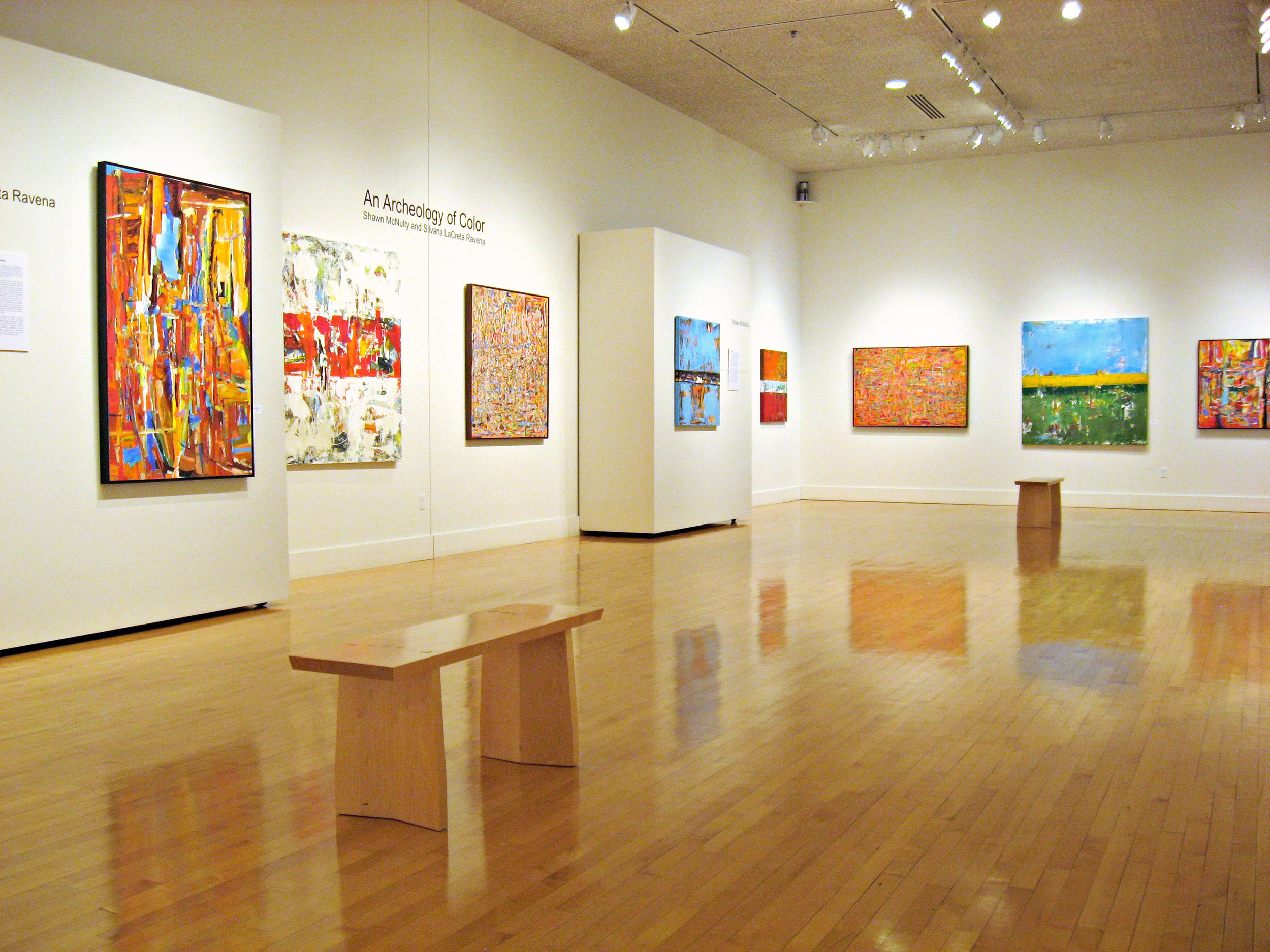 Gallery Hours:
Mon – Fri, 8 a.m. – 10 p.m.
Saturday, 9 a.m. – 5 p.m.*
Sunday, 1 p.m. – 10 p.m.
*Galleries are open later on performance nights
<< View the 2019 Exhibition CalendAr
John Ilg, Nikki McComb, Jane Powers, Lisa Bigalke, Chris Willcox, Elisa Berry Fonseca, Anne Rynearson, Kordula Coleman, Linda Seebauer Hansen, Ann Ginsburgh Hofkin, Thomas Fluharty, Patty Voje, Teresa Cox, Alexander Tylevich, Lori Biwer-Stewart, Nancy Carlson
Katayoun Amjadi, Ellie Kingsbury, Lindsy Halleckson, Kyle Osvog, Donovan Palmquist, Elizabeth Pechacek, Lee Persell, Monica Rudquist, Audra Smith, Will Swanson, Jason Trebs, Amy Rice, Jeffrey Stenbom, Mike Vance, Kristi Kuder, James Edward Scherbarth, Emily Donovan, Katie Adkins, Charles Matson Lume, Mary Bergherr, Laura Wennstrom, Barbara McIlrath